Rick Sanchez is a nationally-known journalist and television news anchor.
Throughout his career, Rick has covered major events across the United States and around the world.  He was on-the-scene covering the 9/11 terrorist attacks on the World Trade Center in New York. Rick has also reported in war zones in Nicaragua, the invasion of Grenada and the fall of the Jean-Claude Duvalier regime in Haiti.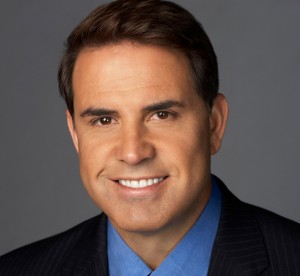 Rick has interviewed prominent newsmakers and world leaders including four of the last five sitting US presidents, Fidel Castro, Mikhail Gorbachev and Manuel Noriega.
Having spent nearly 10 years in cable news, first at MSNBC and then at CNN, Rick has received a number of professional honors including an Emmy Award and an American Medical Association "Distinguished Journalist Award."  In 2006, Rick was a central part of CNN's Peabody Award-winning coverage of Hurricane Katrina, first anchoring CNN's coverage non-stop and then flying to Louisiana to report live from the scene.  Rick also won an Emmy for his series When I left Cuba.
Rick was the first national news anchor to use Twitter, and the first to build a newscast around social media and interaction with viewers.  By bringing them into the story and giving them a platform to be heard, Rick showed viewers that their questions and opinions mattered just as much as anyone in front of the camera.
Completely fluent in Spanish and English, Rick is one of only a few prominent Hispanics who has covered and anchored the news in both languages—on radio and television.
Rick was most recently the host of his own show called Rick's List and was also the regular substitute anchor for CNN's 8 pm prime time broadcast going up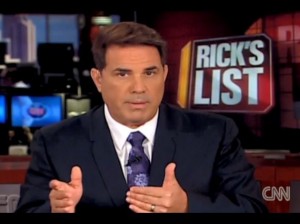 against Keith Olbermann and Bill O'Reilly.  Based out of CNN's world headquarters in Atlanta, Rick was one of the highest rated anchors on CNN and CNN en Español.
Rick began his career as a television journalist at WSVN in Miami in 1982. He became the first person to both anchor a television news program and host a talk show on Spanish-language radio, El Show de Rick Sanchez.  Rick later became the anchor for WTVJ, the NBC affiliate in Miami, and was also a correspondent and anchor for MSNBC.